It's been a rough few weeks for Muslims of the Ahmadi community living in the West.  On March 24, a 40-year-old Glasgow shopkeeper, Asad Shah, was murdered by Tanveer Ahmed claiming that he killed Shah because he "disrespected the messenger of Islam".
This week, the same intolerant hatred that inspired Tanveer Ahmed is being retailed again in the UK and now here in Canada!
"This all happened for one reason and no other issues and no other intentions. Asad Shah disrespected the messenger of Islam the prophet Muhammad peace be upon him." – Tanveer Ahmed
Only a couple of days ago, it was reported that the Stockwell Green mosque in London was distributing 'Kill Ahmadis' leaflets.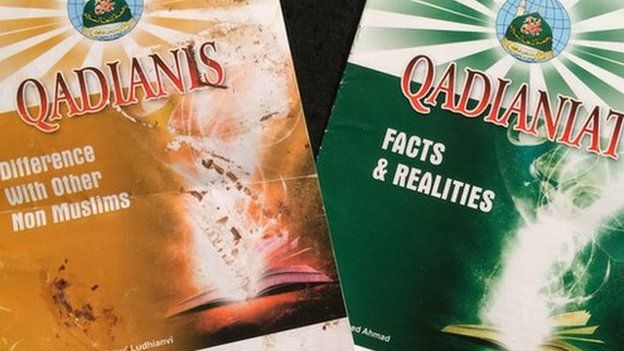 The same hateful anti-Ahmadi rhetoric is on display at the Canadian website muslimsincalgary.ca. (archive here, pdf here)
"Qaadyani is a destructive disbelieving group that names itself Muslim to mask its obnoxious filthy objectives and beliefs." – muslimsincalgary.ca
Normally, name-calling of this type is a reasonable expression of free speech. However, it can also be perceived as an incitement to violence in the context of the radical Islamists who tout this type of propaganda. To them, Ahmadi are guilty of apostasy and blasphemy: both sins worthy of the death penalty. Unfortunately, true believers such as Tanveer Ahmed are emboldened by the propaganda and all too eager to act.
"There is a consensus of the Muslim nation that the Qaadyan's followers are disbelievers, outside the fold of Islam."- muslimsincalgary.ca
Declaring Ahmadi (Qaadyani is a derogatory term for Ahmadi) "outside the fold of Islam" is labeling them as apostates and therefore worthy of death.
Who is "muslimsincalgary.ca"?
The muslimsincalgary.ca website is linked to the Muslims in Calgary Facebook page which is virtually identical to the Muslims of Calgary Facebook page.
The address listed on Muslims of Calgary Facebook page is: 5615 14th Ave. SW Calgary, AB which is the address of the South West Masjid which is an address also listed at the muslimsincalgary.ca website. In other words, all of these websites and organizations are interrelated and include mosques, schools, and even cemeteries. (http://muslimsincalgary.ca/community/)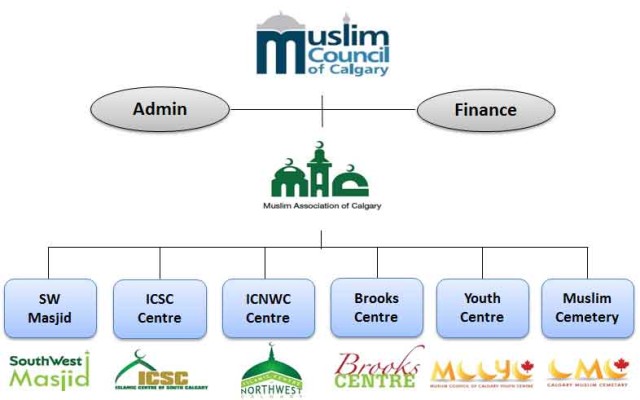 Muslims of Calgary have a reputation for disseminating hate going back to 2013 when they published a number of antisemitic articles including excerpts from the Protocols of the Elders of Zion, a Czarist antisemitic forgery that accused Jews of conspiring to dominate the world. This incident sparked a hate crime investigation by the Calgary police but no action was taken.
Our position at DogmaWatch is that "hate" should not be a criminal offence and therefor police shouldn't intervene in that aspect of this matter. However, police should be investigating organizations associated with muslimsincalgary.ca for links to terrorism. This would include the South West Masjid, the Muslim Association of Calgary (MAC), and the Muslim Council of Calgary (MCC).
DogmaWatch previously reported on an Edmonton Imam, Shaban Sherif Mady, who openly endorses terrorist organizations such as Hamas. Mady and the muslimsincalgary.ca associated organizations are engaged in the propagation of the most extreme, vitriolic, and intolerant ideology in the world today: Islamism. they may not be waging jihad in the streets of Calgary (yet). However, these organizations and their religious leaders provide an ideological foundation to justify the most heinous acts of violence.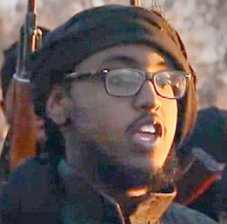 Navaid Aziz is An imam with the Islamic Information Society of Calgary, a MAC affiliate listed on the muslimsincalgary.ca web site. In an October 2015 article, he wondered why at least 6, of his community members, including Farah Mohamed Shirdon, had defected to ISIS. The Calgary Herald article shows the duplicitous nature of radicals like Navaid Aziz:
Shirdon went to the downtown mosque regularly, where Aziz had been assigned full-time in March 2013. He often went to Aziz's Friday night courses.

"I was trying to help him re-find his faith, reconcile with all the spiritual issues he was having. Everything was going really fine."
The phrase "re-find his faith" is code for embracing fundamentalist Islam: the first step in radicalization. This includes belief in radical views such as death for apostasy etc. The main difference between a fundamentalist, an Islamist, and a violent jihadist is the degree to which they believe they ought to be personally involved in carrying out the will of Allah to uphold these capital punishments.
At the end of 2013, Aziz, a charismatic imam with a knack for public speaking, went abroad for a conference. When he came back, Shirdon started picking theological fights.

"He completely flipped. He started watching some crazy stuff online, started asking me some really weird questions. And I thought it was some kind of phase that he was going through."

For example, Shirdon started asking about Abu Muhammad al-Maqdisi, a spiritual adviser to al-Qaida whom the U.S. military dubbed "the key contemporary ideologue in the jihadi intellectual universe" in 2012.
Shirdon's questions were dismissed as "weird", "just a phase". Why? because for Islamists/fundamentalists like Aziz violent jihad is normalized. They only disagree about the conditions under which jihad warfare is to be waged.
Aziz told him to learn the basics of Islam first.
Does that happen to include the sharia punishments: death for apostasy, adultery, blasphemy, homosexuality, and so forth? Maybe that's part of the problem?
But Shirdon kept asking about jihad.

He brought up videos by Anwar al-Awlaki, the American supporter of al-Qaida once dubbed the "bin Laden of the Internet" for advocating attacks on the U.S. and counselling people who later committed terrorist acts.
Time to dail 911 dude!
"It eventually came down to him accusing me of being watered-down, and pacifying the religion, so that it's more accommodating to western values. And I'm like, 'No I want to teach religion as it is; this is what I truly believe.'"
Some genuine honesty: but Aziz doesn't get it! Shirdon incorporated what he learned from Aziz and others in his community and took it to its logical conclusion based on the fundamentalist approach that they both share without question.
Aziz and other community leaders affiliated with the MCC may not believe that they should personally wield the executioner's sword, stone the adulterers, or cut off the hands of thieves themselves. However, they do look forward to the day when a properly appointed caliphate will return and such brutal punishments will be meted out as they were in the seventh century.
The anti-Ahmadi invective at the MCC web site is a natural consequence of fundamentalist Islamist ideology.
Canadian politicians and law enforcement need to connect the dots and understand that this type of hate and demonization by Islamists is a slippery slope to violent jihad and ISIS. Nonviolent extremism is the incubator of violent extremism. Governments not only ignore the extremism, they also financially subsidizes it. Here are some examples of government funding and subsidies related to the MCC/MAC:
DogmaWatch contributors have recently been in contact with the CRA and Alberta government calling for an investigation, delisting, and defunding of the MCC and all related organizations. We have also contacted members of the Ahmadi community to help them assess the situation.
More on persecution of Ahmadiyya Muslims: