Christmas time is approaching once again and for Toronto area Muslims who don't want to be left out of the festivities there is the annual RIS convention (Reviving the Islamic Spirit). The convention website promotes a number of "Distinguished Presenters and Scholars" many of whom are, in fact, radical preachers.
This program hopes to empower the youth across North America and inspire a true revival. risconvention.com
The three-day conference at the Metro Toronto Convention Centre Dec. 23-25 "hopes to empower the youth across North America and inspire a true revival": which could be interpreted as a threat when considering some of the speakers.
---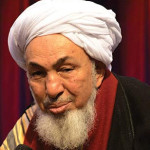 First on the list of speakers is Sheik Abdallah Bin Bayyah whose organization has reportedly backed Hamas (a designated terrorist organization) and endorsed a fatwa authorizing the murder of U.S. soldiers in Iraq.
Bin Bayyah is the vice president of the International Union of Muslim Scholars (IUMS), a controversial organization founded by a Muslim Brotherhood leader "who has called for the death of Jews and Americans and himself is banned from visiting the U.S."
---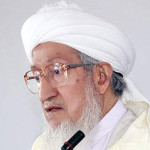 Next we have Sibghatullah Mojaddedi, who was a leader of the Afghan Senate. As Senate leader, he issued a statement approving the death sentence for Pervez Kambaksh, 23, who was convicted in 2008 of blasphemy for downloading and distributing an article insulting Islam. A charge he has denied.
Fortunately, Mr. Kambaksh was able to flee Afghanistan with the aid of Norwegian and Swedish diplomats.
According to the RIS convention website:
The convention aims to promote stronger ties within North American society through reviving the Islamic tradition of education, tolerance and introspection across cultural lines through points of commonality and respect.
Death sentence for blasphemy: that is evidently how Mojaddedi models "tolerance" and "respect".
---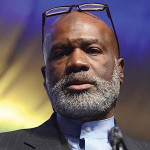 Another featured scholar is Hakim (Sherman) Jackson whose views on homosexuality certainly do not qualify as "tolerant" or "respectful".
Referring to homosexuals Jackson said:
we do not alter our standard of behavior in terms of what the criteria of Islam happened to be simply to accommodate people
Jackson served as member of the Fiqh Council of North America, who sets orthodox Islamic doctrine, or Fiqh, for observant, Sunni Muslims in the United States. In 2003, council's president issued the group's policy on homosexuality, backing exclusion and the death penalty.
In a previous RIS talk, Jackson promotes a culture war between Islam and the West. He promotes polygamy as a Muslim solution to infidelity, citing Bill Clinton and Arnold Schwarzenegger as examples.
---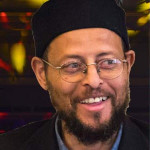 Zaid Shakir, is a convert and co-founder of Zaytuna College in California.
Shakir is a conspiracy theorist, claiming that the 1993 WTC bombing "was undertaken by Zionist forces".
In a 2005 sermon, "Jihad: Just War or Unjust Violence," Shakir defended the 1983 U.S. Marine barracks attack by designated terrorist Hizballah. The Marines were in Lebanon as part of an international peacekeeping force trying to stabilize the country, which had been torn by a civil war.
After the London 7/7 jihad attacks, Shakir wrote an op-ed that asserts the moral equivalency with the Western war on terror.
In response to the 2009 Fort Hood jihad attack where Major Nidal Malik Hasan killed 13 people, Shakir retailed his Muslim victimhood narrative and conspiracy theories denying that Major Hasan could have been motivated by his Islamic belief and asserting that "very powerful and well-financed interests are rallying against us" (Jews, CIA, etc. get your tinfoil hat).
---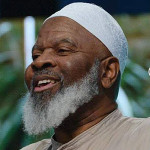 The Saudi trained Siraj Wahhaj, director of the Muslim Alliance in North America has a reassuring message:
In time, this so-called democracy will crumble, and there will be nothing. And the only thing that will remain will be Islam.
He praised Sheik Omar Abdel-Rahman (the blind Sheik) who was convicted of a plot to bomb a number of New York City landmarks.
He despises the West and has told his followers that a society governed by strict Islamic law, in which adulterers would be stoned to death and thieves would have their hands cut off, would be superior to American democracy.
Wahhaj promotes jihad violence in the streets of America:
If we go to war, brothers and sisters – and one day we will, believe me – that's why you're commanded [to fight in] jihad

When Allah demands us to fight, we're not stopping and nobody's stopping us.
A true inspiration for our Canadian Muslim youth!
---
Jamal Badawi has held leadership positions in a number of Canadian Muslim organizations with ties to the Muslim Brotherhood and Hamas.
In 2004 Badawi issued a fatwa outlining six different conditions in which a wife may properly be beaten. He is also a promoter of polygamy (only for men).
Badawi is/has been a member of the Muslim Brotherhood whose founder, Hasan Al Banna, wrote about jihad as armed warfare against unbelievers.
God is our goal; the Messenger is our model; the Qur'an is our constitution; jihad is our means; and martyrdom in the Way of God is our aspiration – Hasan al-Banna
---
Suhaib Webb has a history of ties to radicalism.
According to FBI surveillance documents, Webb spoke alongside Al Qaeda mouthpiece Anwar al-Awlaki at a September 9, 2001 fundraiser at the University of California at Irvine. The event was to raise funds for a radical  and violent Muslim cleric (Jamil Abdullah Al-Amin), a man that shot and killed a black police officer.
As the imam of the Islamic Society of Boston, Webb is also connected with the infamous Boston bomber Dzhokhar Tsarnaev. The Islamic Society of Boston's website states the mosque's sister organization is the Islamic Society of Boston Cultural Center. They are both subordinate to the Islamic Society of North America (ISNA), a known US Muslim Brotherhood associate and an unindicted co-conspirator in the Holy Land Foundation Trial.
Webb was also previously the imam of the Islamic Society of Greater Oklahoma City where Alton Nolen (Jah'Keem Yisrael) attended. On September 25 2014, Nolen beheaded Colleen Hufford and attacked a second woman at Vaughan Foods before being shot by the company's COO.
---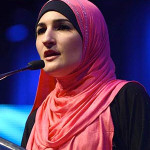 Linda Sarsour is a purveyor of the "Islamophobia" victimhood narrative.
As director of the Arab American Association of New York, Sarsour is on record defending terror suspects, casting skepticism over law enforcement investigations and advancing conspiracy theories.
In a 2012 interview she claims that Malcolm X was "assassinated in cooperation with the government". Also in the interview she promotes her victimhood narrative that claimed that "Islamophobia" today is a continuation of the genocide of native Americans and the slavery of African Americans: a narrative that feeds radicalism.
When Saddam Hussein was captured by American forces, she opined that "many Palestinians viewed Hussein as a hero because he steadfastly supported Palestinians in their struggle against Israel".
Sarsour regards herself as a feminist and yet this is what she said about women's rights activists Brigitte Gabriel and Ayaan Hirsi Ali: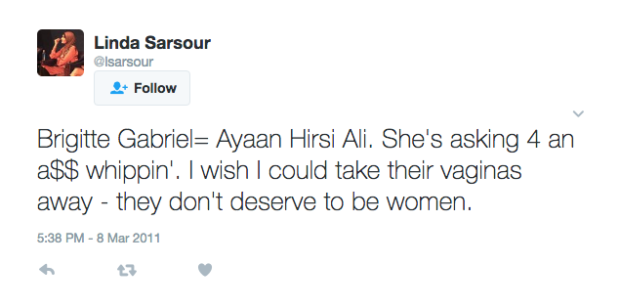 Her support of sharia law further erodes her feminist credentials:
@LaRebelleFleur shariah law is reasonable and once u read into the details it makes a lot of sense. People just know the basics

— Linda Sarsour (@lsarsour) September 22, 2011
---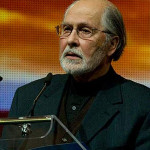 Seyyed Hossein Nasr is an apologist for so called "temporary marriage" (prostitution), called "mutah":
From the point of view of legislation and the preservation of public interest also we must consider the legitimacy of temporary marriage, like that of divorce, one of the noteworthy features of Islam.
It turns out that mutah is a thing in the Shiite community: http://www.mutahmatch.com/
Looks like Ashley Madison for Shiite Muslims.
Nasr is also a promoter of sharia law.
"The sharia's roots are static; its application is dynamic"
Dr. Seyyed Hossein Nasr #RIS2015

— #RIS2017 (@risconvention) December 29, 2015
---
This is a brief bio of some of the speakers at this year's RIS convention. By only scratching the surface, it is easy to find the radical and intolerant proclivities of these speakers. Nonetheless, our witless Prime Minister Justin Trudeau will probably endorse it as he has in other years with many of the same speakers.
Gag Warning on the following video!